Talent Pool
Any company can offer digital media services. What sets any agency apart from the rest of the clan is the caliber of people working together to build their brand. Meet the people who make it all happen.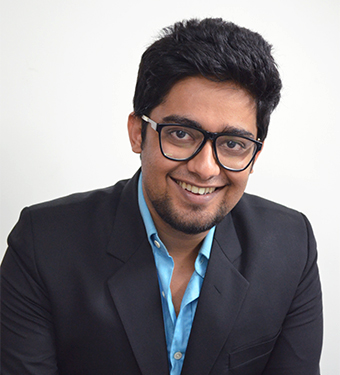 Faisal Amin
Co-founder
As Founder, Business Development Director, IT dude, Head Talker and Ideator, Faisal Lives, Breathes, Dreams, Walks Fruitbowl!
His ideology is simple, "Everything that we do should either be award winning or it's just not worth doing it"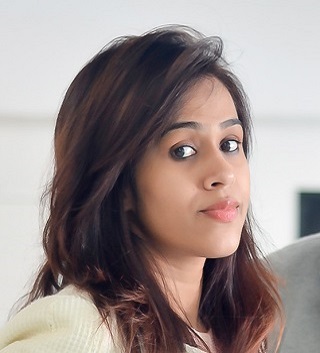 Dedeepya Reddy
Co-founder
DeeDee is in charge of making miracles happen for our clients, every day. A proud and self-proclaimed font nazi, DeeDee has a genuine disdain for poor grammar, weak diction & run of the mill ideas. Use 'Comic Sans' in any of the artworks and you won't hear the end of it.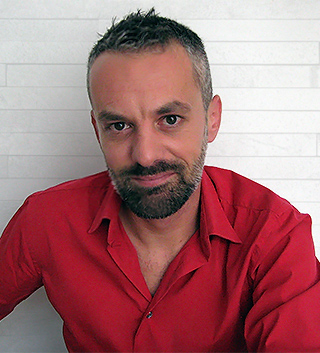 Nicolas Bouquet
Business Director (Europe)
Nicolas is our dedicated interface for European customers. Briefs, specifications, deadlines and technology are his everyday words. You can ask him anything, from very special dev to underground house music.
Say hello the French way!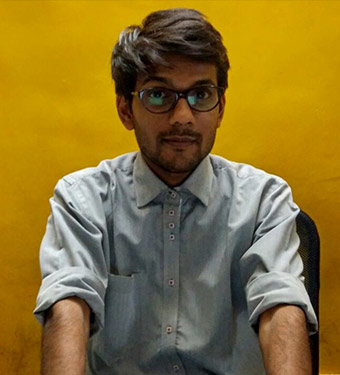 Dilip Jain
Operations Head
Human. Hedonist. Greedy. Philosopher. Aestheticist. Proud #LEO. SocialMediaEnthusiast. If he were a fruit.. he'd be a FineApple.
Big fan of getting things done!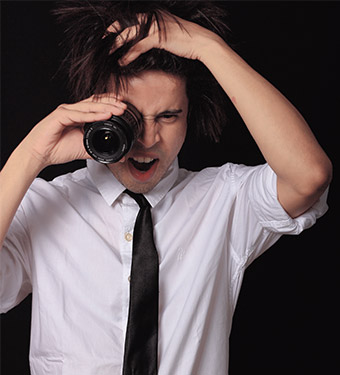 Rajdeep Patil
Design Head
The guy with a minimal sense of style that clearly shows in his designs. He views the world in shades of black and white, which gets interesting since he is our Head Graphic Designer, and we are all about the colour!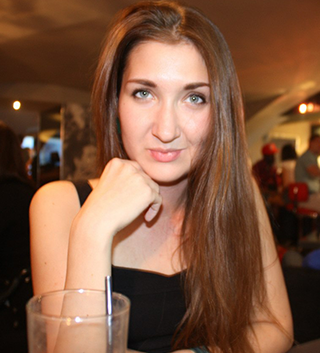 Tatiana Telegina
Account Manager
Rooting for the day they all stop laughing at my Hindi.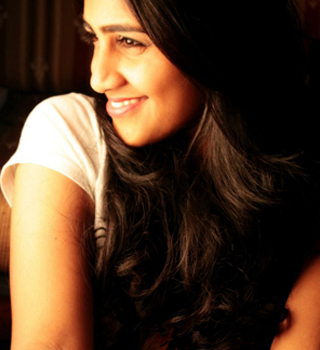 Rashita Kotian
Digital Media Evangelist
Baptized in laughter, you'll hear her laugh even in your sleep. Her bright smile and her always sunny side up mood keeps a tiring day bearable. Stands her ground, and tries to balance the client and the creatives in perfect harmony.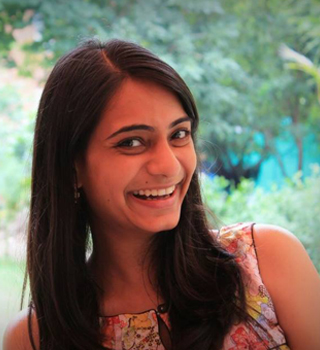 Aditi Tandon
Brand Associate
Little birdy in the sky;
Who just wants to fly and fly
She has an eye for detail;
And ear for gossip
Her mind is like clouds in the sky
That pours ideas when it gets too dry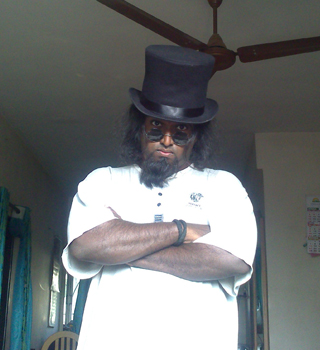 Akhil R
Senior WordSmith
A critter that's calm as a bomb, cold as ice. Chooses shadows over light and the glass half-empty. Don't be too curious, those questions may get no answers.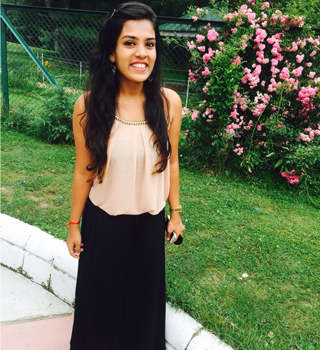 Palak Morkhia
Digital Maven
Small and cheerful! Claims to be smart but can't solve a Rubik's cube. Takes care of the Brand Reputation and is known for her promptness. Not that it's of importance.. but She's a Townie!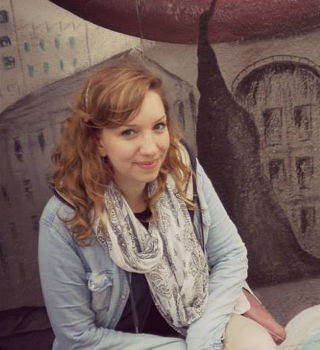 Emilie Duart
Media Strategist
You can catch it in her accent when she answers the phone, from the country of waffles and chocolates, Emilie adds a European touch to this Fruitbowl. Quite adaptive, calm and cooperative. She's trèsbien indeed.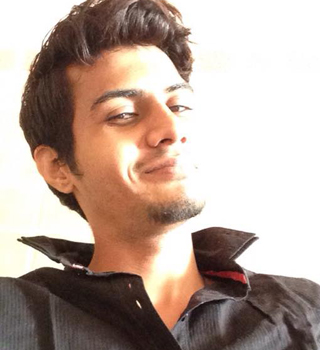 Imran Shaikh
WordSmith
One of those rare humans who can make you smile, or even laugh, with just a straight face. (hence the alias) No, he's not funny but just too serious. And we have testimonies to that!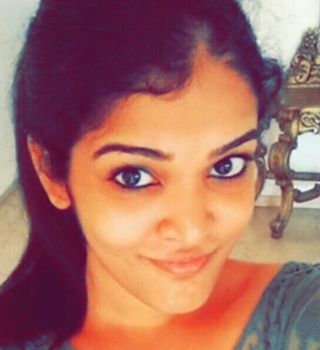 Aruna Shankaranarayanan
Brand Associate
A tambram with a cliched southie name, claims to be 20 – acts 25 (which is kinda like being ahead of the curve).Leave her in a crowd of 100 and she'll come out knowing 75 of them. Yep, she's supremely social.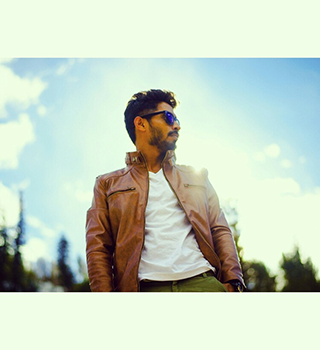 Sumit Vichare
Graphic Designer
The guy who's the master of AI (not robotics, man. It's Adobe Illustrator.)​ Spends weekends catching  freshly released movies or road trippin'. Believes Hollywood churns out the best material in the world.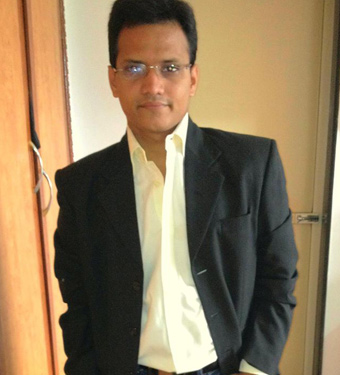 Arjun Sharma
Sr. Search Analyst
Our resident SEO expert. Although he is a silent member of our team, his mind works like a racehorse – capable of  thinking a mile per minute to achieve the best SEO ranking for all our brands.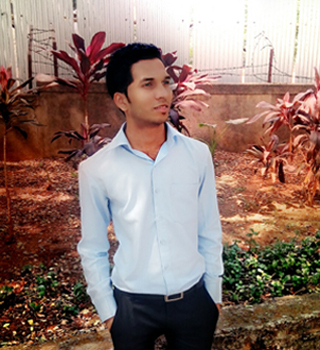 Vinayak Gosavi
Data Analyst
​A social media enthusiast and "Aaplya Mumbai Cha Porga". Loves Fashion and is often found talking about the Fashion Industry. As colorful as the brands he handles and enjoys spending his time in silence.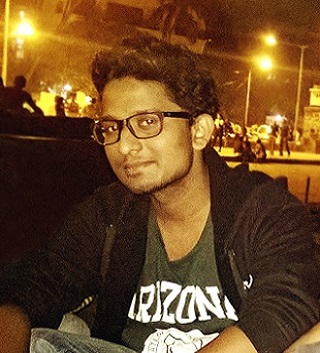 Ameya Mestry
Graphics Designer
Animal lover. Loves playing cricket & football. Foodie. Believes in the quote – " A meaningful silence is always better than meaningless words." Prefers quality over quantity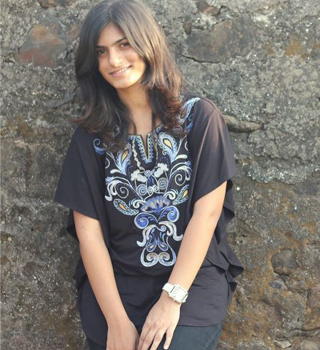 Pooja Sejpal
Digital Media Evangelist
An uncommon personality with a damn common name. Not like it stops her from living life to the best and on her own terms.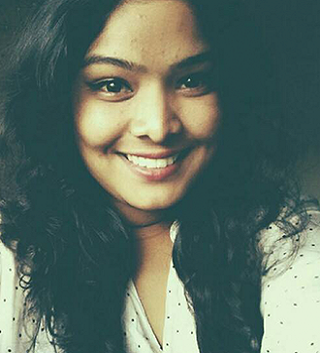 Mansi Kurdikar
WordSmith
Jolly, Upbeat and Carefree. Mansi is our daily dose of good vibes. She has a ear for all the gossip and can describe in the most interesting way possible.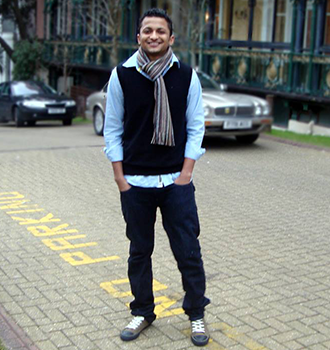 Akash Thomas
Brand Associate
He talks less, a complete movie buff and an avid traveller. loves to work on excel, always ready for a party.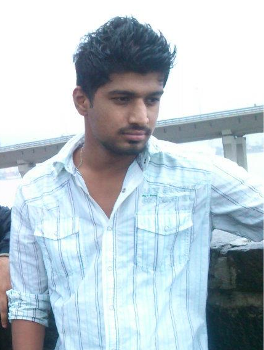 Yogesh Kondurkar
CodeSmith
Passionate web designer, resides in the quadrant of silence. Word on the street is that he's honest and optimistic.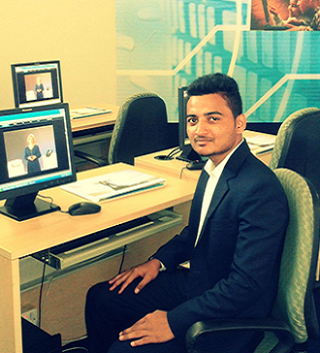 Nitin Matekar
CodeSmith
He is the man behind online presence of multiple brands. He brings experience in different web languages. A core member of the Team-Fruitbowl web solutions!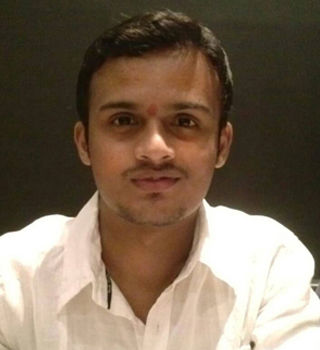 Jaywant Kaskar
CodeSmith
A fan of technology and the way it is constantly evolving. Loves to do the impossible and enjoys tedious tasks. It's difficult to keep him occupied because he is as fast as The Flash!
Akshata Bablad
Graphic Designer
She is the helping hand, always here for you. When work piles, she just smiles.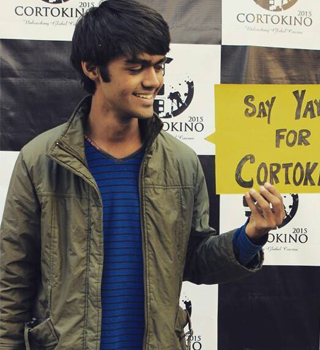 Pragnesh Gajjar
Junior WordSmith
Words his ammunition, technology his choice. A silent storm hiding in the corridors, quelled only by his favourite playlist.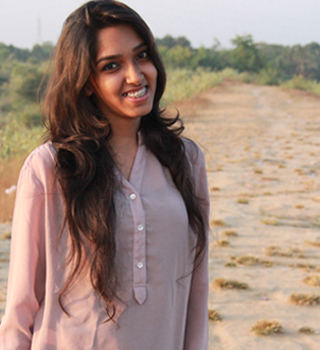 Dinkle Makwana
Graphic Designer
The original "Papad Girl" of Fruitbowl Digital.Fun, the opposite of talkative. The design kid with a temper, doesn't mean she can't amaze you with some dazzling art.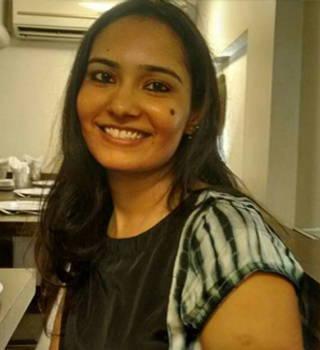 Shigdha Yadav
Talent Hunter
Calm, Composed and ambitious.A shopaholic and travel enthusisast.A hedonist. She is an avid writer and loves listening to music. Also the first person you encounter, because HR again. (Hehehe).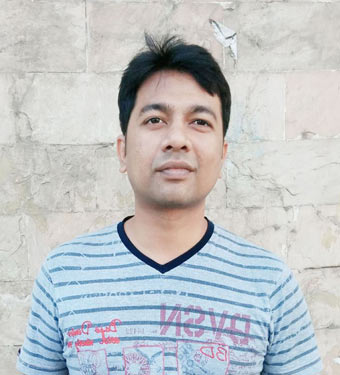 Rickie Anand
CodeSmith
Code Nerd & The App Dude! He is quite famous for cracking complex algorithms & riddles in his head while he was playing a beer pong game – we have seen him do that!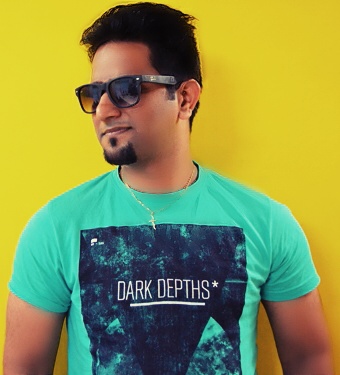 Nikhil Chauhan
Senior CodeSmith
Compulsive Learner, Nikhil is genius coder behind this site that has just wowed you! It's all about codes and cracking codes. Be it websites, apps, or women. Getting the code right-is his mission!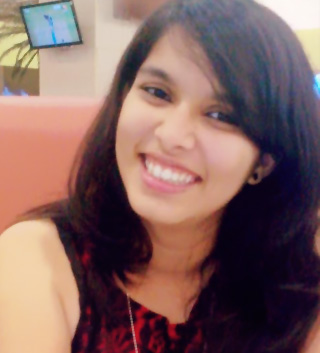 Krutika Rao
Brand Associate
Believes to live in the moment. Procrastinating is not my thing. Wanderlusting. Adventure enthusiast. Optimist, Anti-chauvinistic and a Desi Foodie. A go-to person. Forever Smiling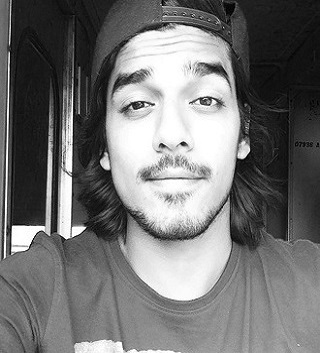 Adamya Mody
Junior WordSmith
A 'want to be' story teller who believes that every creative work should be either Beautiful, Entertaining or Useful. If not, then it serves no purpose.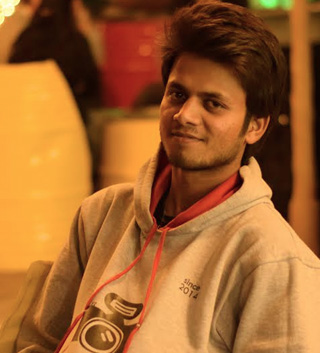 Omkar Karpe
Shutter Bug
I​ ​am a shutterbug..Photography is my passion and i believe to Live with Passion.Love Product Photography,street life & travel Photography. I love travelling to new places and discovering new things.I see the world in different perspective and love to do that.I like doing and knowing new thing​s.​Nature lover.Colors are good but still I​ am a Black​ ​and​ ​White lover..!
Live..Travel…Capture..Repeat…!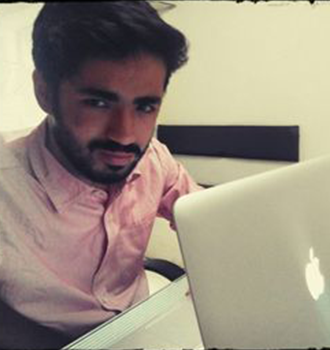 Anuj Kataria
Brand Associate
He is a dreamer and believes he can accomplish all his dreams through hard work and sincerity. He relies on his self-confidence to achieve any goal set for him. He is a big time movie buff and an avid reader. He also happens to be a big time foodie, known for carrying his 'Special Dabbas'.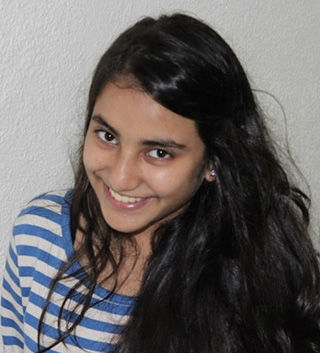 Maanvi Mehrotra
Brand Associate
Maanvi, is what seems like an orb of absolute energy. Roots for capitalism (excellent for a marketing person!!). Believes in chance with rationality of course. On a different note, she is an orator who beat Adolf at the game. ​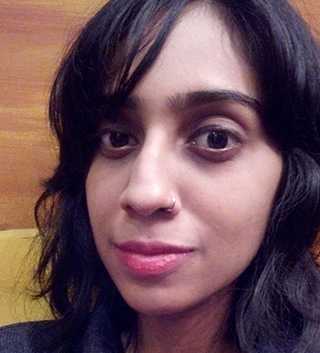 Della Antony
WordSmith
If you know any publisher, talk to me. Otherwise, don't bother.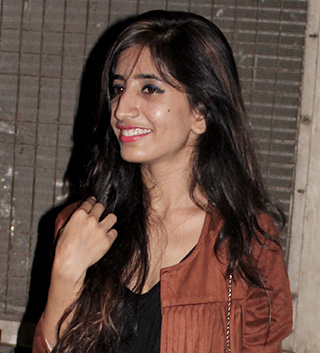 Fatima Baluch
Fashion Evangelist
A party animal. She loves styling and is a diva herself. Stayed true to own personal style. Fascinated by Shopping and Nutella, she would never stop adoring her dimple.​She lets her work do the talking.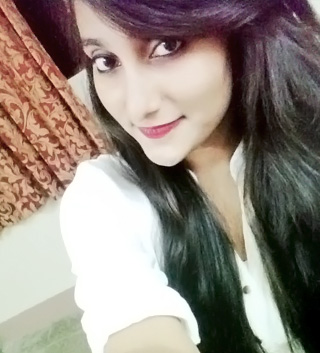 Khatiza Khan
S.E.M. Analyst
A simple girl with a complicated name taking care of a responsible task of ensuring brand visibility of our major brands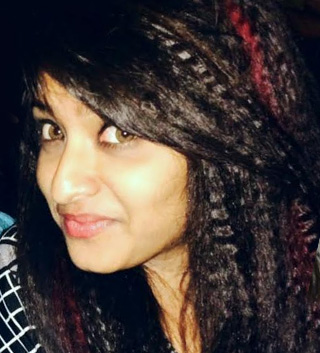 Ankita Wagh
Digital Maven
The saying "never judge a book by its cover" goes well for her. She is an enigma , She is charismatic. Shy yet passionate. An introvert in the beginning but once she is comfortable with you she will eat up your ears by blabbering around. Give her a task once and she will put all her heart to complete it​.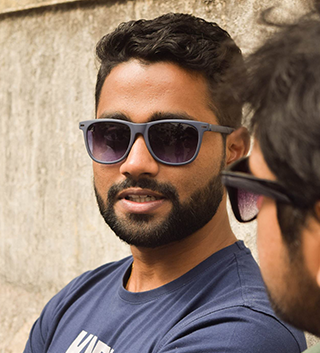 Krupesh Padave
Wordsmith
Time dictates whether he is the calm amidst the chaos or the chaos amidst the calmness. Oh, by the way, he writes for a living.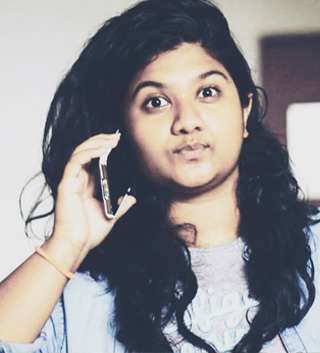 Sarah Fernandes
Junior Word Smith
Food loves Sarah. A weird tomboy, her deep and husky voice makes her stand out among all girls. A true Coldplay fan, she would wear black even to her wedding.​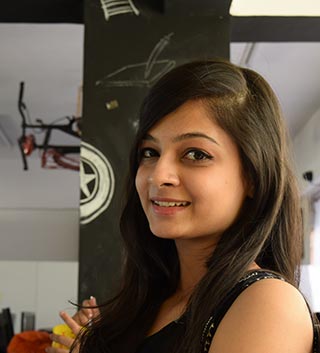 Nisha Goswami
Graphics Designer
Fond of drawing, designing, decorating and various art work. The whole world seems pretty and pleasing thru her eyes. loves surprises..Calm but foodie..Baby lover..She believes in herself to become successful in life.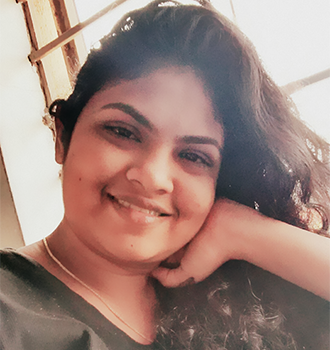 Trutiya Gharat
Graphics Designer
Aspiring designer offering a versatile but focused skill-set. I crave order,love all things design, and seek harmony between work and life.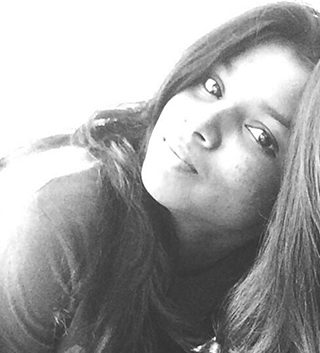 Geethalaxmi Rajasekar
Wordsmith
She came, she saw, she wrote about it.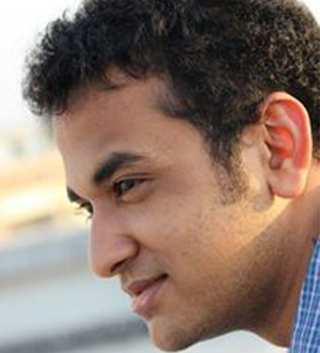 Rishabh Merchant
Brand Associate
The 'chatur' of Marketing.A rambling bambling store of energy which never gets depleted. Always comes through no matter the odds.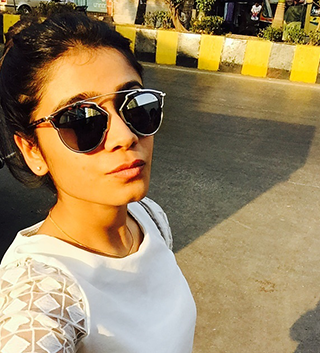 Komal Seth
Graphics Designer
A Graphic designer with alot of creative ideas in head. Loves doodling and drawing. An animal lover and a gym addict.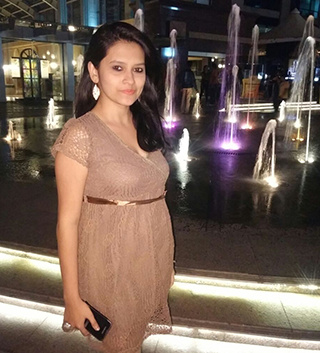 Twinkle Bhatt
Account Manager
Calm, genuine, a sweetheart & all things happy…That's not her until she gets her morning coffee. A no-nonsense person, a hard-worker, likes to keep it real, is organized and is headstrong when it comes to getting work done. Prefers to work when the sun shines on the other side of the planet.
Knows where the fine line between work & play lies, but likes to end her day with a good laugh.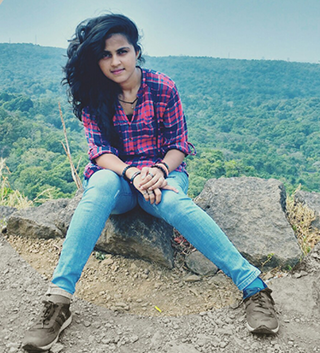 Namrata Gada
Digital Maven
She loves editing pictures and trying new shirts. Some people are under the impression that she secretly dances so lets keep that a mystery. She also likes imitating people, is a follower of peace and loves good music. Her dream is to go for Tomorrowland.​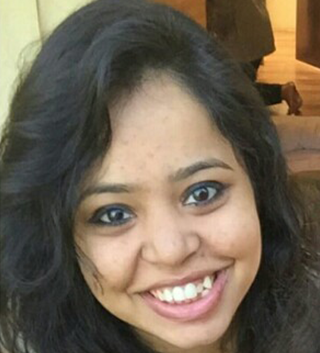 Chitrali Narkar​
Junior Wordsmith
Sarcastic soul with a mind full of dreams whose world revolves around the world of movies. Believes that people are made of stories and hopes to tell a few, while her story unfolds.​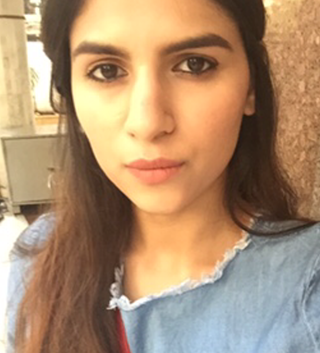 Guranjan Chandok​
Researcher
A budding entrepreneur who is both smart and savvy. Don't mess with her or she'll put her kickboxing lessons to good use.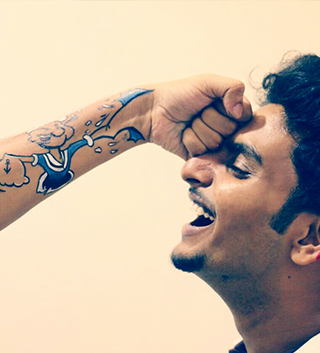 Kedar Shet
Graphics Designer
A guy who loves to live a fast life, he's one who wouldn't mince words. Creative and crazy at the same time, this guy can churn out GIFs like he's born to do it. And you'd be surprised to know he's not even the half of 40!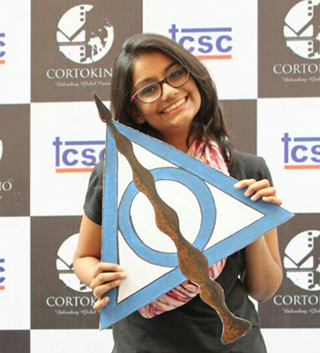 Purna Iyer​
Junior Wordsmith
Short fused and a hyperactive individual, she can live on fries and pizza while waiting for an apocalypse. For her, being calm is synonymous to being laid back. Stress is her best friend and they share their problems with each other.
Heavily relies on daily soaps for distraction, she's an avid reader and a budding writer. Audacious and easy to make friends with, she can give sensible life advises provided you share your food with her.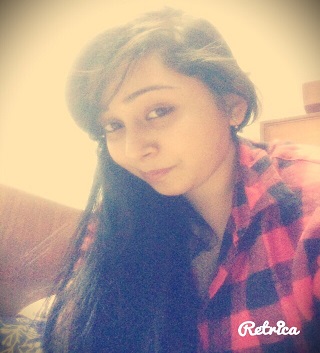 Tuhinanshu Shrivastava​
Brand Associate
Can chirp all day anywhere and with anyone: P Loves brands and their insights. In-house baker,Drama queen, Loves movies and Romantic fluff. Big time foodie also she writes sometimes (which is
secret; nobody gets to read)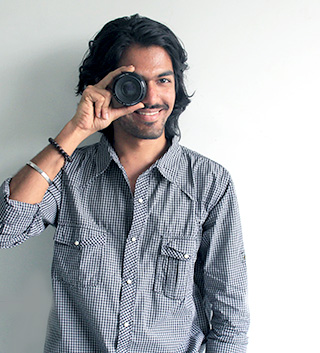 Shravan Modi
Visualizer
With a background of school of art, work experience with former creative director of Mudra and some sense of his own, made him cognizant designer. A true aquarian from heart, likes to listen more than to talk.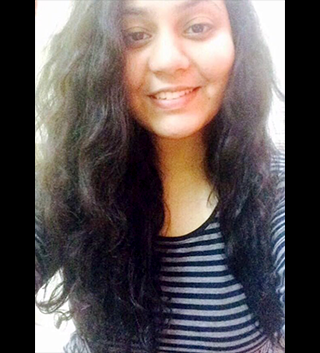 Vidhi Jain
Brand Associate
Talk less and work more – follows this mantra religiously. A die hard KJO fan so "KKKKKKKKKKKKKKKK kabhi uski filmon ki buraayi mat karna." Judges people on the shoes they wear, zones out time and again, and clearly loves dogs.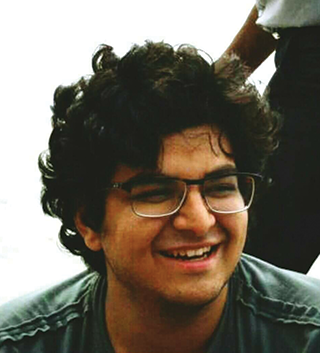 Kaushik Mattu
Brand Associate
Quiet and calm, creative and smart. Movies are his life, music is his soul. A gamer and a football fanatic. A hard-core non-vegetarian and loves to cook.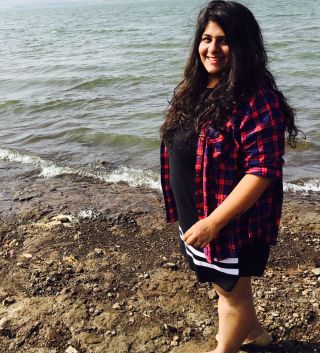 Shreya Malhotra
Account Manager
Bundle of joy. Quite literally. There is never a dull moment when you are around her. You wouldn't know if she is talking to a friend or her client, that's how good an account manager she is. Do not challenge her for a dance off, you would regret it.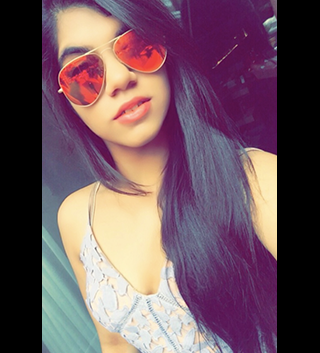 Himani Ghind
Brand Associate
​She is one with a i care a damn attitude, who lives life to the fullest. Stay outta her way or you ll be a branded a nalasopara or kalyan.​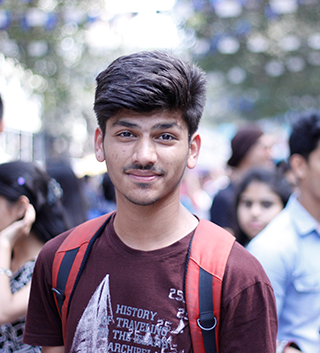 Raj Solanki
Graphic Designer
Raj Solanki has Photo Shop and food embedded in his soul. Fun for him is gaming and getting to spend fun time with his friends. Don't take his shy nature for granted, he doesn't go easy on anyone. He's a little shy at first but once you know him, he's fun to be around. He's all about food, frolic and fun!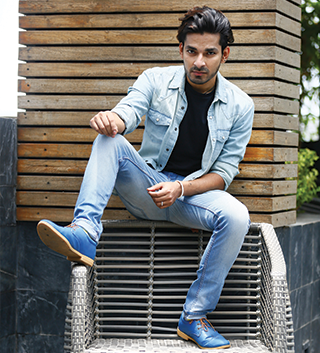 Sumitro Sircar
MediaSmith
An enigmatic saint described by himself. Creative, Crafter and Creator limn him well. When not found working with the media, catch him at the bars or in-front of the cameras. He is crazily fashioned and an anthologist for the spiritual chronicles. Likes reading, painting. Dislikes over eating.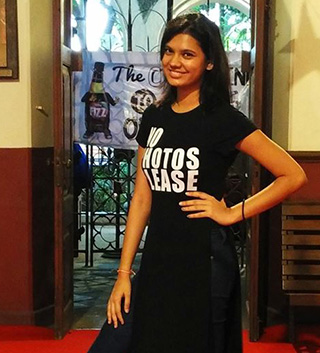 Pooja Chavan
Account Manager
She is exactly 5′ feet 9.5″ inches tall. No more, no Less, Introvert, talks a lot. Her blood type is Tea, speaks fluently in movie quotes and sarcasm.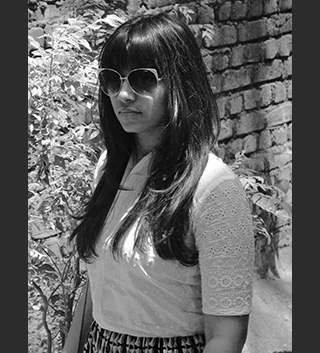 Shivangi Dave
Graphic Designer
Sin your dreams away, pause for tea.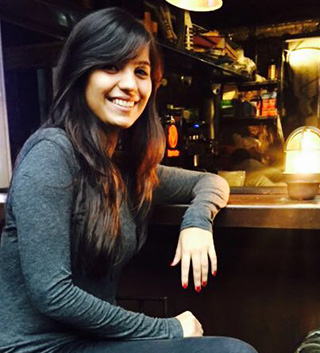 Meenal Jangir
Brand Evangelist
A 'mard' trapped in a girl's body, she is your go to person for everything tech. She can party hard on a Sunday night and get the job done on Monday, no sweat. Loves food, all of it. If detailed narration of everyday life events could win you awards she would have been the Meryl Streep of our generation.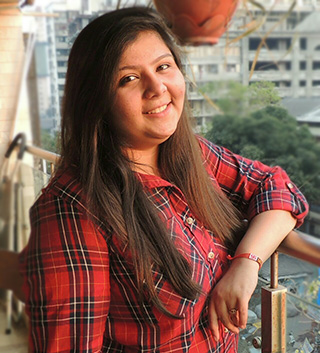 Suhani Pahade
Digital Maven
Insane, moody cook, philosopher, nature junkie, ghost slayer, carefree and more. If she gets an opportunity to be a fruit she will choose to be an iPhone!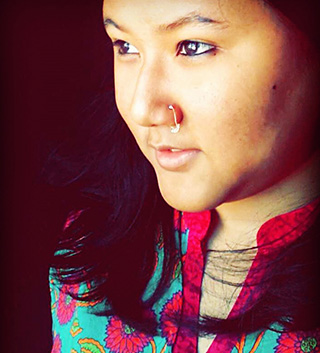 Maitreye Deka
Graphic Designer
Shallow deep, light and dark, will-o-the-wisp, wanderlust, rustle gust, tear of laughter, will-o-the wisp, wanderlust.
Neha Aeer
Digital Media Evangelist
Shy yet confident, and peppy with a capital 'P'. Neha believes in living life on her own terms and handles clients with the ease of a veteran.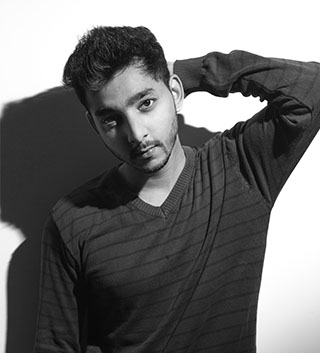 Nabil Sayed
WordSmith
Introvert. OCD-ish. Pop Culture Nerd. Geek. Grammar Nazi. Sarcasm is his second language. When he's not working, you can find him in his natural habitat i.e. rocking some tunes on the guitar, or binging every TV Series and movie there is.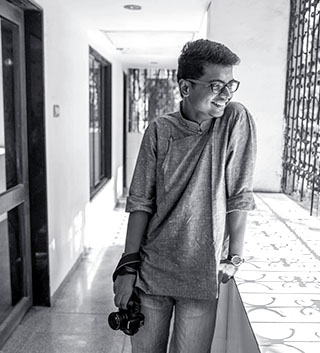 Aashay Kulkarni
Shutter Bug
Football fanatic. Avid learner. Sarcastic and honest. Photography enthusiast. I believe in the fact that It's not who I am underneath, but what I do that defines me.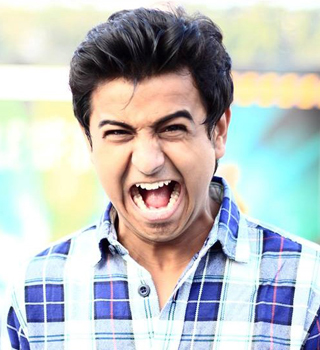 Prem Rathi
Brand Associate
He is overly social, funny and ever so kind with complements. But he's a beast when it comes to branding.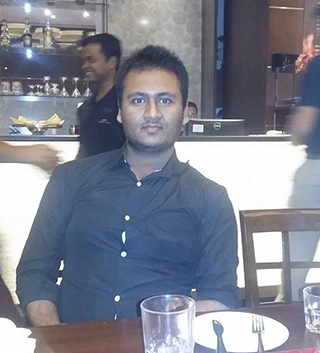 Amit Verma
CodeSmith
I am responsible,practical person and passionate developer. I love coding and challenging tasks. I consider myself to be a hard worker.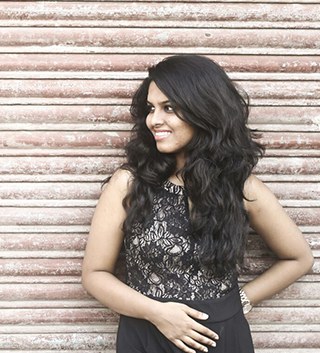 Shubangi Gupta
WordSmith
A quote I believe in, "Eventually the working and hard work will pay off"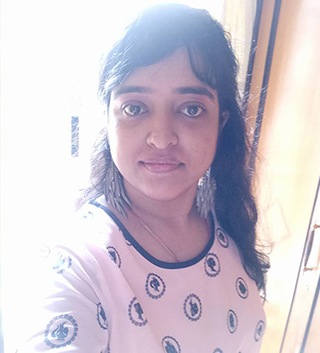 Aparajita Basu
Graphic Designer
Crazy Bibliophile. Anime fanatic. Entertainment lover, all the way from the City of Sangam. And waiting for the day they all pronounce my name right.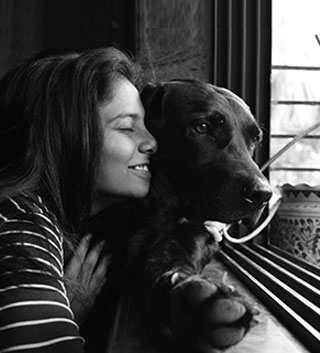 Harshada Lokhande
Graphics Designer
self confident, emotional, nature lover, energetic, with life full of spice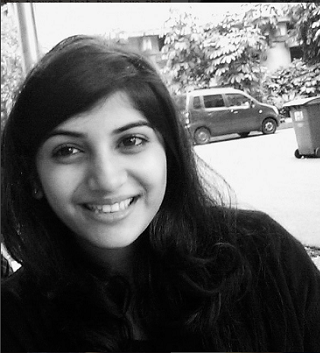 Niyati Sanghavi
Brand Assosiate
I like the sight of nature, sound of waves, smell of earth, touch of clouds, and ICE CREAM.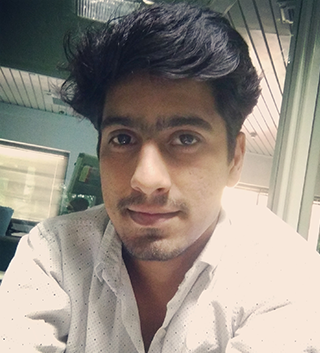 Pritesh Oza
Account Manager
A people's person, a friend of all, early to office without a fall. And when he takes a break from delighting the clients, he explores the world on his two-wheeled soulmate.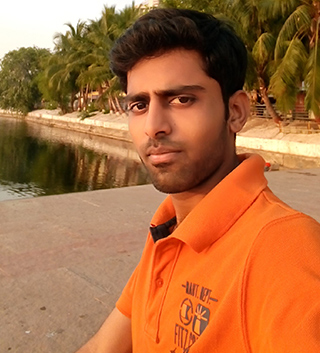 Shrinivas Mahindrakar
CodeSmith
I actually hate programming, but I love solving problems.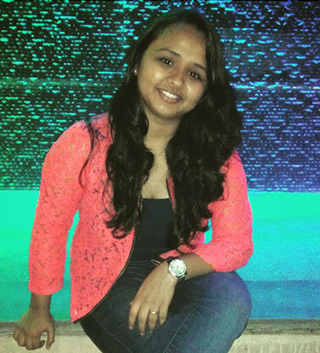 Riddhi Gandhi
Account Manager
While her OCD for cleanliness is not at play, she's either satiating her foodie instincts or feeding her soul with good music. A Petrichor-ist and a bag-packer, try matching her wpm limit(words per minute).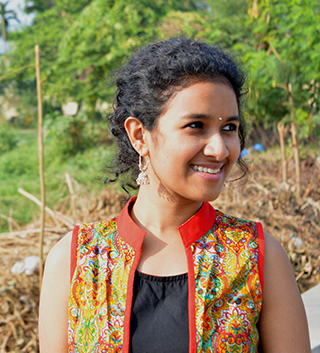 Rashmi Ramakrishnan
WordSmith
Calm as ocean, hiding a storm
The ethnic-lover, she ain't a norm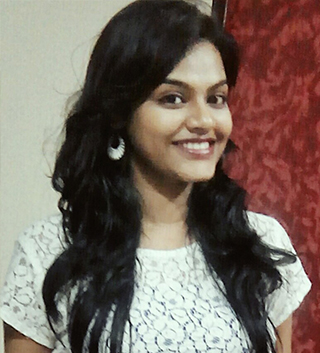 Shreeti
Graphics Designer
Born as a paint brush in the blank white canvas world ; she will leave mark for sure as all she wants is her artwork to be adored.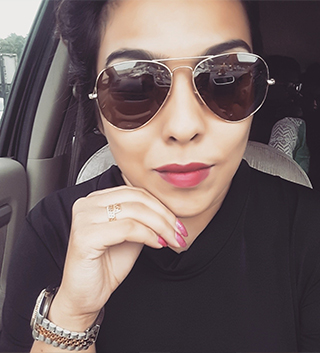 Dipti Mhatre
Brand Associate
Client's closures are my ultimate goal. I wish to travel the whole world. Bike riding refreshes my mood. Doodle artist when am wasted, foodie when I am sad also I laugh aloud when am happy.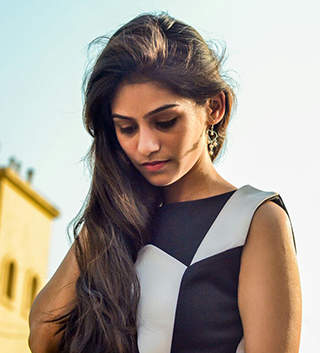 Harshali Bhurke
Digital Maven
Star lover, adventurous 21 year old chasing the moon. Trying to discover the mysteries of the world. Passionate traveller, hopelessly romantic and as deep down in the ground as on top of it.
P.S. The only metal mouth around here.
Vandana Mota
WordSmith
Full-time dreamer and loves travelling!Procrastination is like my thing.Loves photography and likes to see the world through the lens!