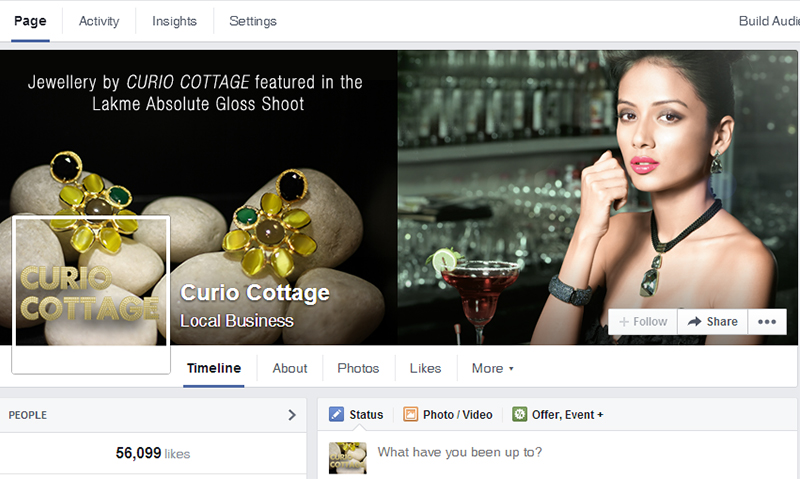 Curio Cottage speaks the language of the chic. This brand comes with its own unique personality and unique designs you simply can't ignore. Curio caters to the high society chic and is a must have for the kind of people who wish to portray elegance and have a craze for all things trendy!
How did we help?
For Curio we realized that the main thing that would keep user glued to the page would be brand centric posts. Which is why when it comes to Curio, we have kept the generic content to a bare minimum.
The Facebook profile for Curio became the platform for which users got to see the newest collection in statement jewelry every day. Along with that we also have a large variety of celebrities wearing our jewelry, which created a buzz about the brand even more so than before!Curio's Facebook page became the sole medium in which users could visit the page and view the latest collection and inform us if they wanted to purchase the product.
And to engage our users a little further we created interactive updates, engaging posts which would promote the brand in a subtle way while still maintaining the same brand tonality!
Also in addition to the Facebook we started an Instagram page for Curio. And as per our expectations, we got a burst of followers – liking, commenting & subscribing to our updates with in a month's time. Right now we just crossed a whopping 1000 followers and couldn't be more happier!
Both these pages have a keen and engaging audience and have seen a great response, and we know for sure it's only going to get bigger and better!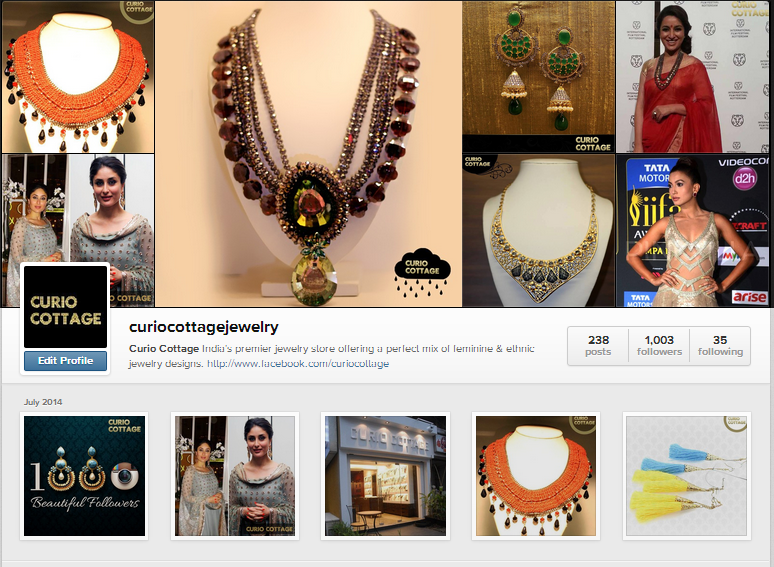 ---