INTERNSHIPS AT FRUITBOWL
We are always on a lookout for raw fruits! Here at Fruitbowl, We promise you that WON'T be answering the phone or making cups of coffee! Our internship program has been specifically tailored to help you develop skills that will help you seamlessly transition from the classroom to the boardroom. Together, we'll go on a hands-on journey that will show you how to apply your skills and knowledge in the real world – crafting real experiences that touch consumers. Whether you're interested in account services, project management, creative, strategy or user experience, we'll make sure you get the right exposure! And while we can't promise you three-course lunches and all the jazz, you will leave with the knowledge of how a cutting-edge agency operates, the roles everyone plays, and how we all work together to bring our clients' brands, products and services to the forefront of consumer consciousness.
The aim is to explore, to try out new things, to keep our creative juices pumping and have amazing time when we are at it.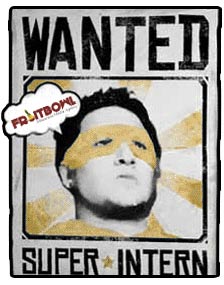 #SUPERINTERN
How to apply?
There are only two ways to be a part of Fruitbowl Digital Gang:
A) We invite you to join us, because you have prodigious skills.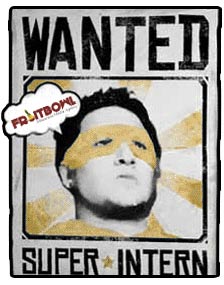 #GRAPHICINTERN
Fruitbowl Digital is looking for Graphic Interns who are well versed with Photoshop, Coral Draw and/or should have basic knowledge of Illustrator. A graphic intern should be able to visualize and create concepts as well as execute them to perfection.
READ MORE
We at FruitBowl Digital believe that the best way to create something awe-inspiring is to work with an eclectic bunch of creative minds and together we can kick-ass. If you think you've got the mad passion we seek, the killer skills to create something worthy of being inspired, shared, tweeted or awarded, we'd be more than glad to have you as a part of our team.
The benefit of an internship is to enhance the classroom education with practical applied experience in the real world. An Internship can be a method of on the job training for professional careers.
Although interns are typically college or university students, they can also be high school students or post- graduate adults. On occasion, they are middle school or even elementary students. In some countries, internships for school children are called work experience. Internships may be paid or unpaid, and are usually understood to be temporary positions. Unpaid and low-paid internships can run afoul of minimum wage laws, which sometimes have exceptions for educational positions.
How important is it really to do an internship before applying for a job? Do you need to get the hands-on experience that is talked about when discussing the importance of internships or is it really a matter of just landing the right job?
What if I don't have time to do an internship?
During the school year students may feel overwhelmed with coursework, sports, or co-curricular activities that may keep them extremely busy while leaving no time to think of doing an internship or a job. Many students may also feel that they are caught in a bind since they need to make money to pay for their expenses but they can only find unpaid internships in their field.
Getting Your Feet Wet by Doing an Internship:
Internships are a proven way to gain relevant knowledge, skills, and experience while establishing important connections in the field. Internships are also a way to get your feet wet and find out if a specific field is something you could see yourself doing as a full-time job. Internships may be completed during fall or spring semester or full time over the course of the summer. Unpaid internships may be easier to get but may also pose problems if making money is necessary, especially during the summer. The problem is there are many who cannot afford to work for nothing so that they are forced into doing menial jobs  in order to work their way through college. This may preclude some from doing an internship which may really be a detriment when hoping to get a full-time job.
Financial Considerations When Doing an Internship:
Financial considerations when looking for an internship can make a big difference in the decision-making process. Sometimes students will do a part-time or full-time job to supplement the time that they are spending at their internship. Whether an internship is paid or unpaid there are many things that need to be taken into consideration in order to decide if an internship is worthwhile. It's important to decide if an internship will ultimately be in the best interest of the student in order to help them meet the requirements they will need when applying for a full-time job.
Doing an Internship and a Job:
Students may elect to do a summer internship a couple of days per week while working a part-time job for the remainder of the time. For those who need to maximize the amount of money they make over the course of the summer, they may look into doing an internship during the academic year when they are less likely to expect to make money to help defray their college expenses. In addition to internships, volunteer opportunities can also be an excellent way to gain experience and exposure to the work force. Employers love to see volunteer experiences on a student's resume. Volunteering shows commitment to causes and certain values that are intrinsic to the individual who have participated in these types of experiences. Employers look for employees who are publicly engaged and who take an interest in community service and in doing good work.
What Employers Want?
Internships and volunteer experiences make candidates more competitive in the job market. In addition to gaining exposure and experience in the field, they also provide an opportunity to see if the particular career field is the right one based on getting personal experience in the field. No matter what opportunities you engage in, it's important to maintain professionalism and take on the individual responsibility that is required.
The Benefits of Doing an Internship
By doing a great job and completing more than what is required of you in your internship, you will be creating a great impression that can provide a great reference letter at the least and may even potentially lead to a potential job offer. When you leave the organization at the end of the internship, you should ask for a recommendation letter that you can keep on file for future reference.
Internships are a Learning Experience:
Internships are a great way to learn the ropes so even if you find yourself filing or making coffee, as long as you're learning about the field take advantage of the opportunity and don't take the experience lightly. Asking questions is one key to learning in an internship and keeping yourself flexible throughout the internship can open many doors.
Generally, an internship consists of an exchange of services for experience between the student and an organization. Students can also use an internship to determine if they have an interest in a particular career, create a network of contacts, or gain school credit. Some interns find permanent, paid employment with the organizations with which they interned. This can be a significant benefit to the employer as experienced interns often need little or no training when they begin regular employment. Unlike a trainee program, however, employment at the completion of an internship is not guaranteed.
Therefore an internship can be highly beneficial when done during college, as it helps you gain knowledge about the industry you will be working with, in the near future.