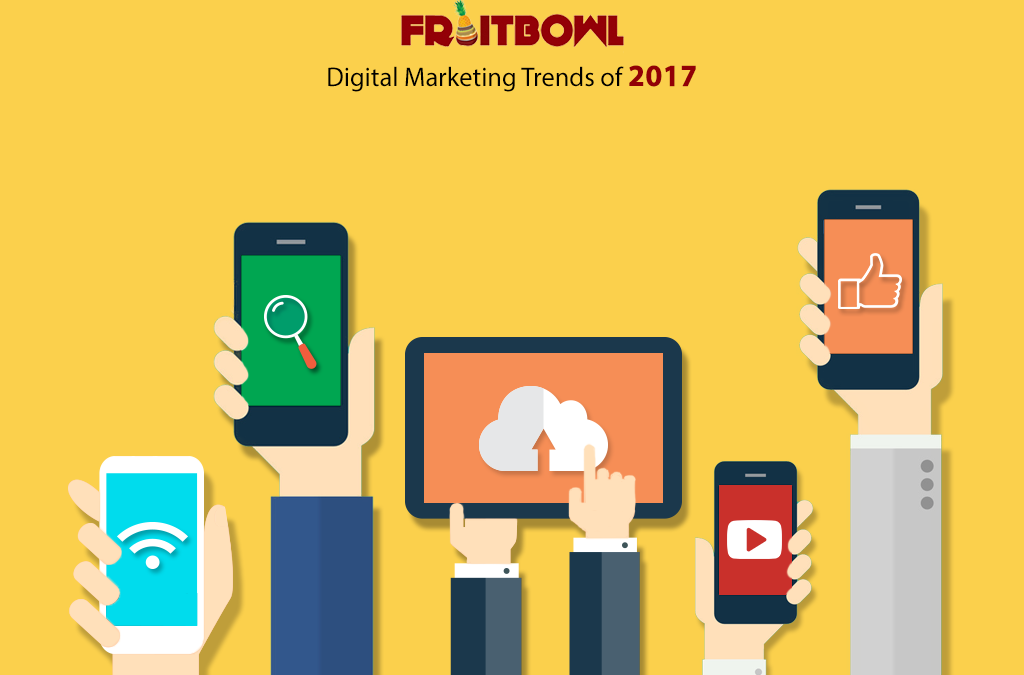 The world is going digital, and most importantly India is going digital. All thanks to our Honourable Prime Minister Narendra Modi. We all love being in the digital world which is the virtual world. With the advent of personal computers, internet and smartphones, the world has swiftly adapted to the digital mediums for staying connected with their friends and families. People spend half of their time on digital platforms like Facebook, Instagram, Twitter, Snapchat, Google, Youtube, etc. This has created a great opportunity for marketers and companies to interact with the users which eventually end up being their customers. Companies have realized this digital transformation and started approaching digital marketing agencies for the same. We see digital advancements every other month or year as it is a small but a fast-changing world. In this article, we will discuss the latest digital marketing trends of 2017.
1) Live Video Broadcasting:
Brands have smartly integrated live videos as part of their digital marketing strategy. The idea behind leveraging live videos is to engage with fans or customers in real time, create brand awareness, boost the engagement rate on social media platforms, increase conversions and build a happy community. Live video broadcasting should be entertaining, arouse interest in the eyes of the viewers and compel them to take the desired action. You can give your audience a behind-the-scene glimpse of your business, create a how-to or d-i-y tutorial of your product showcasing its benefits to the customer, host interviews, have q&a sessions or showcase events in real time. Live Video Broadcasting was initially introduced by Periscope and Meerkat, later on adopted by Facebook, Youtube, and Instagram, and will be one of the digital marketing trends to look out for in the year 2017.
2) Augmented Reality: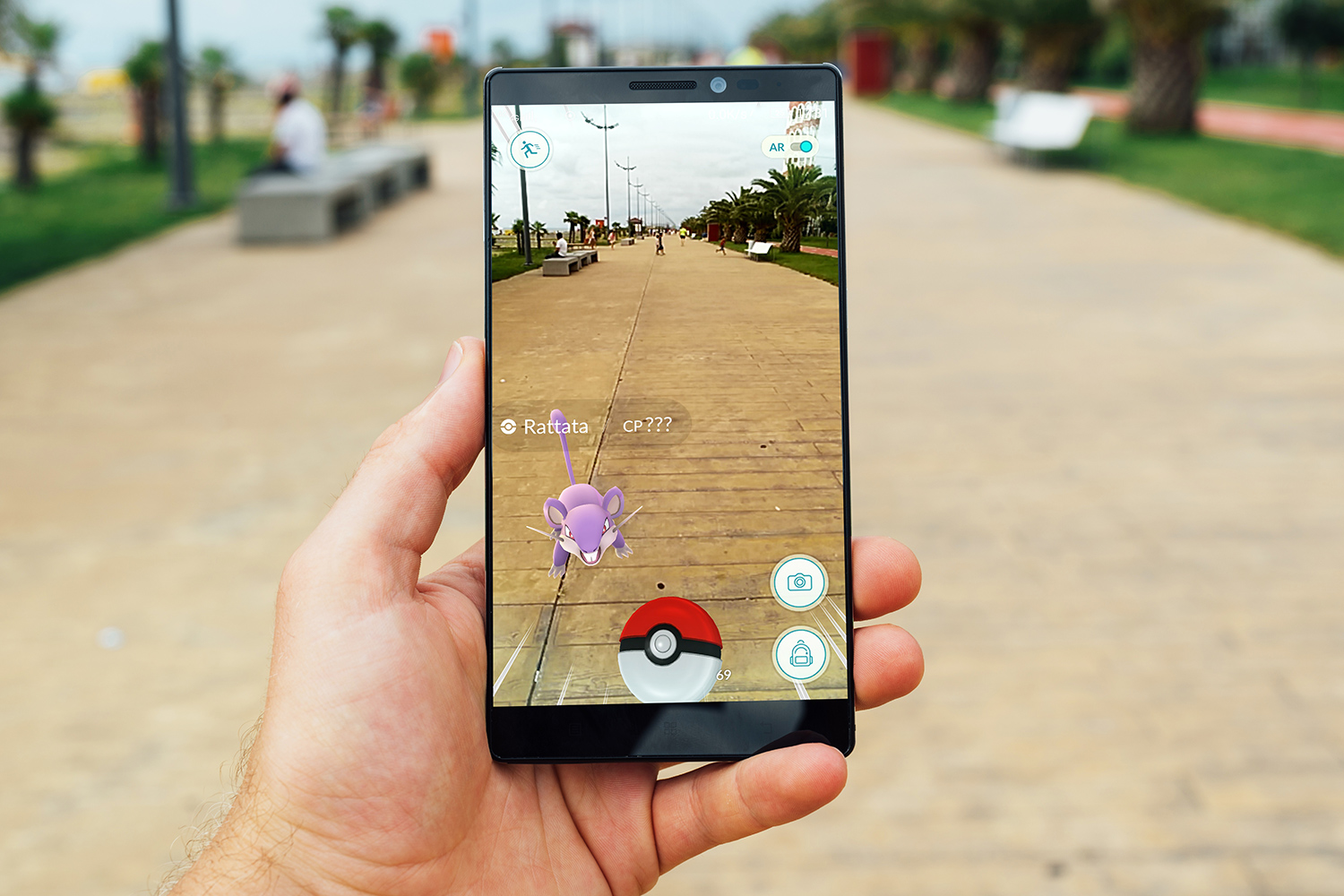 With the humongous success of augmented reality games like Pokemon Go, people have witnessed a never-seen-before phenomena. Did you ever imagine Bulbasaur or Pidgeotto hiding behind your cupboard at your home or at the garden which you were afraid to go at night because you thought there was a ghost but was actually a ghost Pokemon? Ingress's monetization strategy connected the digital world with the outside world with the help of sponsored portals like Zipcar and Jamba Juice, where players used passcodes to gain special items in the game. Such sponsorships increased the business sales and gave gamers a reason to become paid customers. We can expect businesses to leverage the world of augmented reality and incorporate it as part of their digital marketing strategy.
3) Snapchat and Instagram Stories: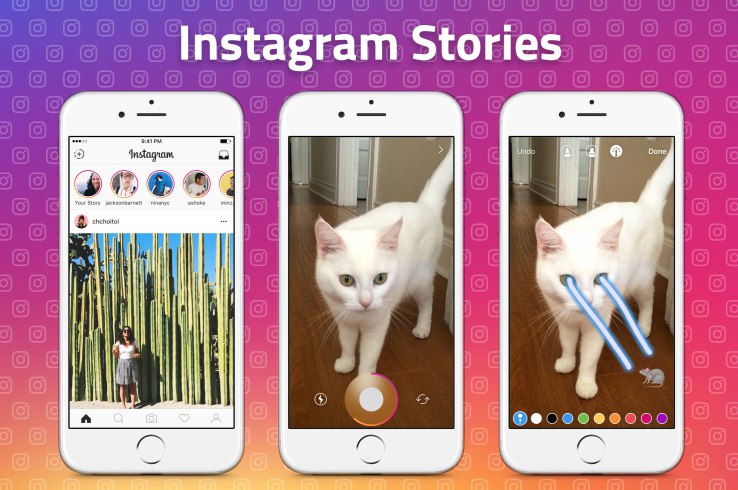 The young audience has migrated from Facebook to Instagram and now to Snapchat. Snapchat has 150 million+ user base, while Instagram has 500 million+ user base. Snapchat's interesting filters and stories have retained the young audience. Instagram later adapted the stories feature of Snapchat. Brands, celebrities, bloggers and small businesses are leveraging Snapchat and Instagram stories to create brand awareness, increase website traffic, run flash sales and contests. Brands like Starbucks, Gatorade, Cadbury and Taco Bell have taken digital marketing to a new level by coming up with branded filters on Snapchat. Well, who wouldn't want to experience a brand they love the most?
4) Marketing Automation: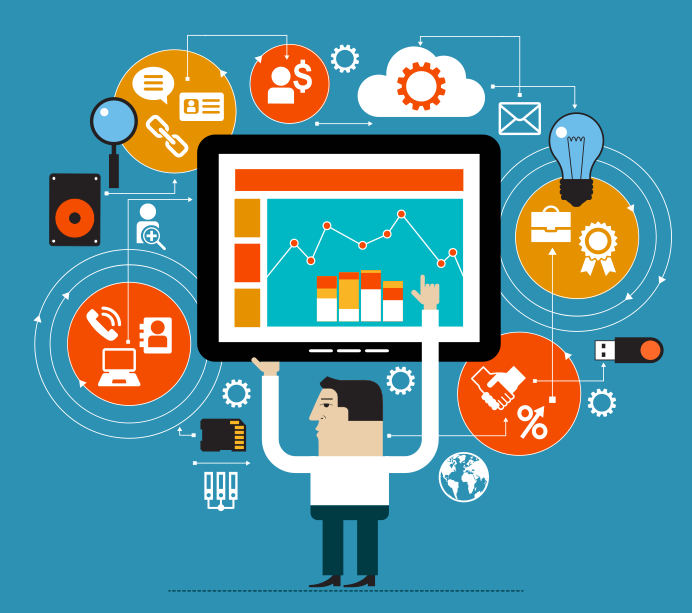 A smart marketer should automate the tasks which are performed more than 3 times a day. Enter, marketing automation. Marketing automation not only saves time but also increases the productivity, customer engagement and boosts sales. Effective email marketing is about sending the right email to the right person at the right time. Email marketing tools like Infusion Soft, Mail Chimp and Drip can help you with email marketing automation. Social media posting can also be automated with tools like Buffer, Hootsuite, and Gramblr.
5) Virtual Reality: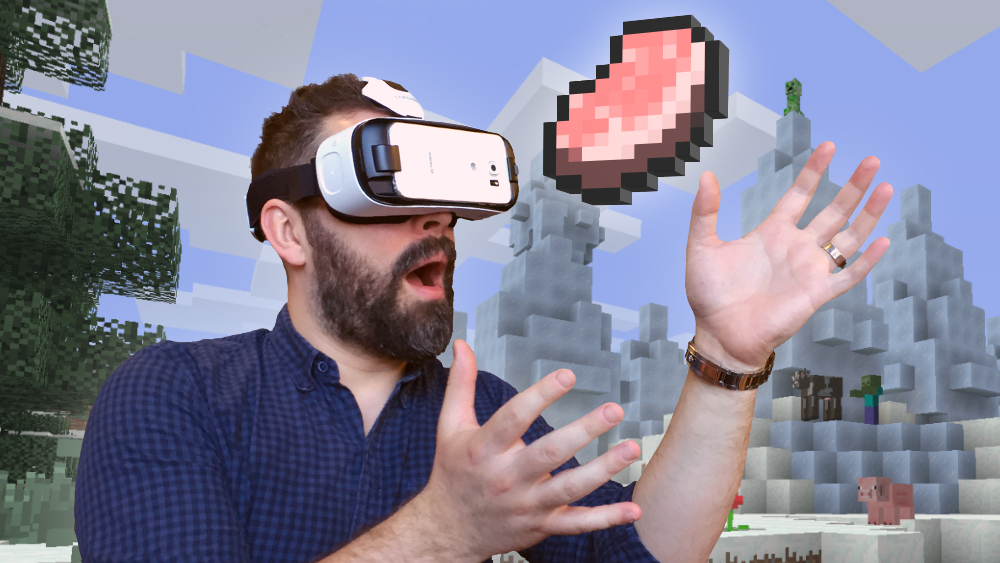 We are discussing digital marketing trends and how can we forget about virtual reality technology. This technology took the digital world by storm and marketers are leveraging it to provide their customers a virtual reality experience of their products and services. Luxurious car companies like Mercedes, BMW, and Audi have started making use of this technology to provide a 360° virtual reality experience of their high-end cars, which has not only saved the cost of having an actual showroom but has also helped to increase the company sales. A Chinese smartphone manufacturer leveraged Loop VR during the grand launch of its flagship mobile phone to educate its customers about the features and specifications of the One Plus 3.
6) Personalized Video Ads: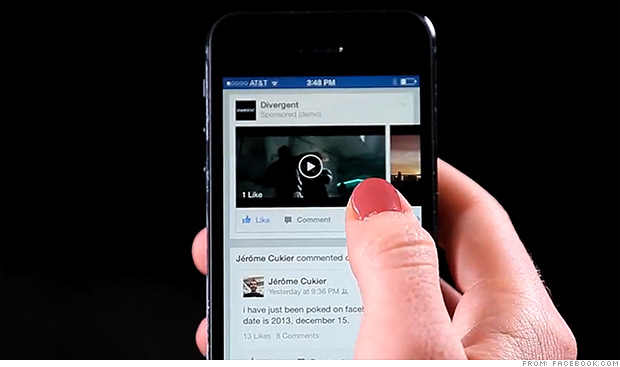 Personalization has always been the key to success in the world of marketing. What started as putting your customer's first name into an email message has since erupted in many ways to personalize the experience for different individuals and companies. Imagine a video advertisement saying your first name or your company name and inviting you to try out their new service or product. Now, imagine a video advertisement showcasing images of your website and how it can be improved with new technology. This level of personalized video advertising will soon become a digital marketing trend. The benefit of personalized video advertising is that it will not only increase engagement from consumers but will also yield a better return on investment.
Fruitbowl Digital – A full service digital marketing company that understands the need of small businesses to large corporations and provides services like Social Media Marketing, Web Design Development, Media Planning and Buying, Online Reputation Management, Search Engine Marketing, Mobile App Development, Email and CRM, Brand Communication, Strategy Planning and Lead Generation.